Corporate events can often be overwhelming to plan due to the amount of detail that is involved when hosting a larger group of people. For the person organizing the event, it can be stressful and challenging to get everything ready on time. If you want to avoid stress while planning the event, there are a few essential steps to take.
Delegate Tasks
Consider using a team of people at your office to assist with the corporate event to ensure that you don't have to take on everything yourself. Assign one person to handle all of the food and catering while asking another employee to be responsible for the entertainment or music.
Hire Professionals
You can hire a corporate event planning company to organize the logistics of the event and ensure that everything goes smoothly. With the services of a creative agency, you can have access to emceeing and hosting, a sound tech and professional DJ, and logistics coordination. An experienced event team will schedule pre-event meetings to ensure that everything goes according to plan. You can have peace of mind knowing that there will be a high level of professionalism with the event and that someone more experienced will cover all of the bases.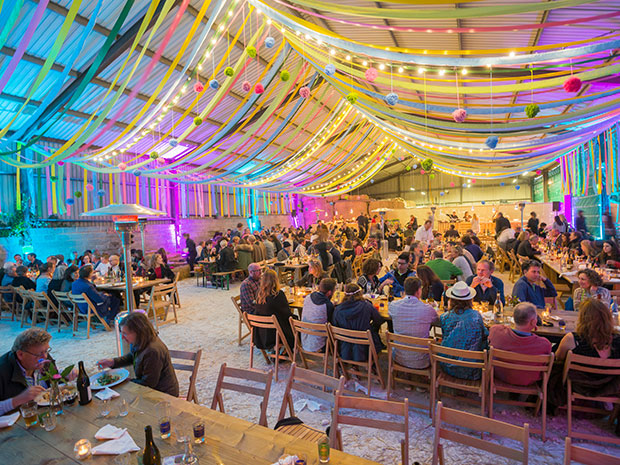 Create a Timeline
Although there is a long list of tasks that need to be completed before the day of your event, you can stay organized by creating a timeline. A timeline will allow you to follow a guide to ensure that you can pace yourself with getting everything done. Some duties like finding a venue need to be completed early on, making it necessary to schedule the activity at an earlier date. Other tasks like purchasing favors or renting a photo booth can be completed at a later time. A timeline will also keep your helpers on track with their duties.
Send Invites Early On
Create a guest list and send out invites early on to ensure that enough people can RSVP. Include directions or a map to the venue to avoid confusion and prevent the guests from getting lost. Consider sending a reminder email in the weeks leading up to the event to ensure that everyone who RSVPs remembers to attend. According to justcatering.net, it's also essential to provide your security with the guest list ahead of time.
Use Technology
Technology integration is essential to promoting your event on various social media platforms. Many different event planning apps will also help to keep your organized with notes, tasks, and alerts that are available. Consider creating your own hashtag for the event to use on social media to ensure that all of the photos taken of the day are easy to find online.
Planning a corporate event may include plenty of steps and tasks to complete, but you can avoid stress by getting help from professionals. Using the right tools and technology can also make it easier to have an enjoyable event that doesn't have any complications or issues.